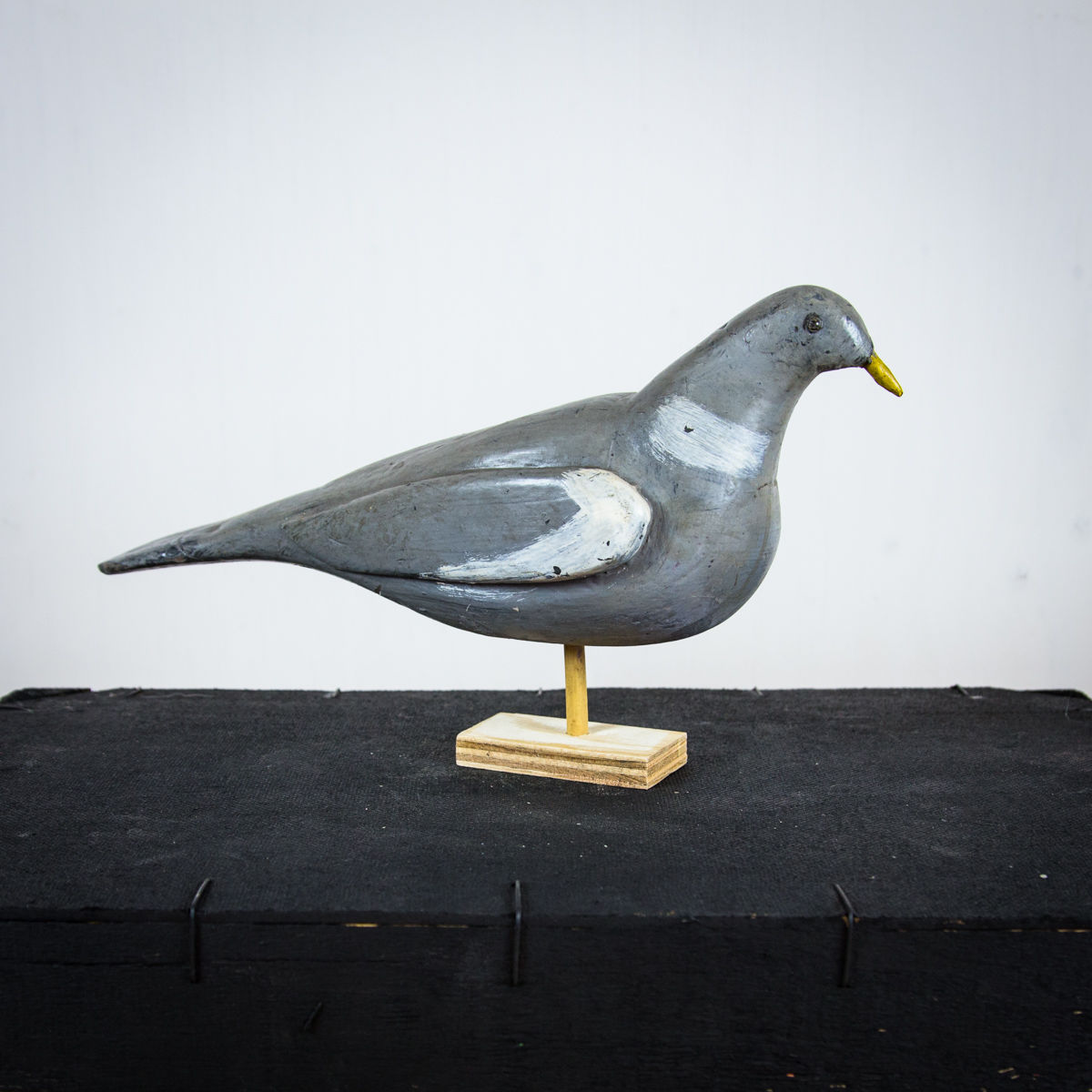 Vintage pigeon decoy

A delightful old vintage paper mache pigeon decoy probably dating from around the 1940s. It's a great folk-art item, with a nice shape and beak, great colouring and patina - mounted on a simple wooden base. It was once a working decoy and shows signs of a hard life in the field, but is still in remarkably good condition.

It is made of Paper Mache which has been used in decoy making since before the 1900s. It makes for a durable decoy, and this one's a real surviver!